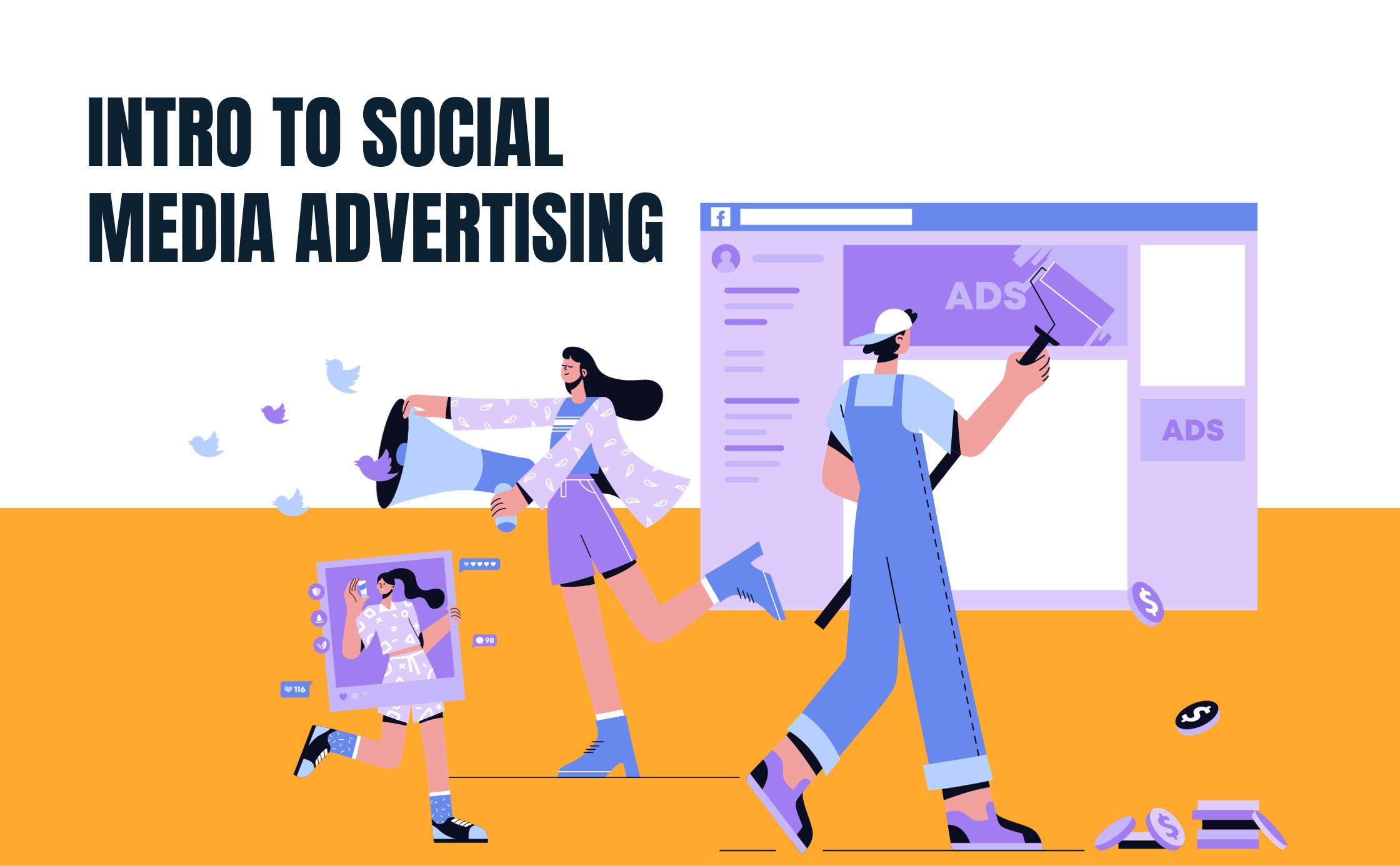 Social media is a powerful digital marketing channel small businesses can use to enhance their online presence and increase brand visibility. The average social media user spends roughly 2.5 hours on social media every day. In those two hours, your small business has an opportunity to get noticed and leave a lasting impression on your target audience. But you can't always expect your audience to find you organically.
That's where social media advertising comes in.
Social media advertising for small businesses is a cost-effective tool with robust targeting options. Here's everything you need to know about social media ads:
What is Social Media Advertising?
Social media advertising uses paid media to promote your company's products or services. Incorporating paid media into your social media strategy is a great way to expand your reach and engage with your target audience. It's one of the most successful paid initiatives you can use and is considered relatively cost-effective.
Most social media ads use a pay-per-click model. Which means you only pay for the interactions your ad receives. Once you understand the basics around targeting and content creation, you can set a monthly budget for your campaign and use the data in the dashboards to fine-tune your approach to your paid strategy every month.
How Small Business Owners Can Use Social Media Ads
There are many ways small businesses can take advantage of social media advertising. Whether you're a plumber or own a towing company, setting aside a small monthly budget for social media ads can yield high results for your company and help you make connections with new customers in your area.
Here are five ways your small business can benefit from social media advertising:
Lead Generation
Social media ads can be a highly effective way to fill your pipeline with new leads. With geo-targeting and retargeting, you can get your content seen by engaged individuals who are the most likely to shop with your brand. Many platforms will let you incorporate a lead gen form with your content. With a lead gen form, individuals can easily submit their contact information to set up an appointment, claim a special offer, or learn more about your business.
Enhance Your Local Marketing
Are you looking to grow your online presence in a specific state, city, or neighborhood? With social media advertising, you can target individuals within a defined location. The geographic targeting capabilities to target individuals in a specific vicinity. This can help drive foot traffic to your store location and complement local search marketing. Ads are also a great way to promote local deals or offers and help your community familiarize themselves with your products or services.
Brand Awareness
Social media advertising can help you increase your online presence and build brand awareness. Brand awareness can help your small business stand out from competitors. It's vital to building trust and credibility with your target audience and expanding your reach to new markets.
Even if someone doesn't engage with your social media ads, they'll remember the content they saw on their feed. This can influence their purchasing decisions later down the line and help you continue to build relationships with your target audience.
Improve Word-of-Mouth Marketing
Word-of-mouth marketing helps small businesses build trust and credibility in their community. When you use your social media advertising strategy to highly review or share user-generated content, individuals interacting with your content are more likely to suggest your small business to people they know. This will help you attract new customers and encourage repeat purchases.
Remarketing Campaigns
Did you know loyal customers spend an average of 33% more than a one-time purchaser? With social media advertising, you can retarget individuals who recently visited your website and social media profiles or shopped at your store. This will help keep your small business top of mind and can enhance your word-of-mouth initiatives.
How Small Business Owners Can Take Advantage of Social Media Ads
Once you decide to incorporate social media ads into your digital marketing strategy, there are a few things you'll need to do to find success. This includes:
Set a Budget: A monthly budget will help you measure the ROI of your initiatives. You can then decide to increase or decrease depending on the success you find with the ads you choose.
Choose Your Platforms: Every platform has a different audience. For example, if you own a local consulting company, you may find better luck on Linkedin. While if you're in the HVAC industry, Facebook or Instagram may be a better fit.
Define Your Audience: Whether it's a lookalike audience, retargeting, or you're trying to connect with an audience within a specific geotarget. Each social media platform has a suite of targeting options you can take advantage of to improve your approach to social media ads.
Content Creation: The content you use will make or break the campaign. You'll want to test a few different content types to find which works for you and aligns with your target audience's interests.
Consider Working With an Agency: An agency will help you develop next-level campaigns that complement your bottom line. Letting them handle the campaign will give you more time to focus on your business.
Experience the Benefits of Social Media Marketing With Townsquare Interactive
As a small business owner, you already have a ton on your plate. You likely wear a lot of different hats during the work week. The last thing you want to do is figure out how social media advertising works, too.
If you're new to social media advertising for small businesses, we're here to help. We understand that it's challenging to learn to navigate the different advertising platforms and find which best serves your needs. At Townsquare Interactive, our team has hands-on experience helping small businesses fine-tune their approach to social media ads and other digital marketing channels. We're here to help you develop a data-driven strategy that aligns with your goals and will deliver results.